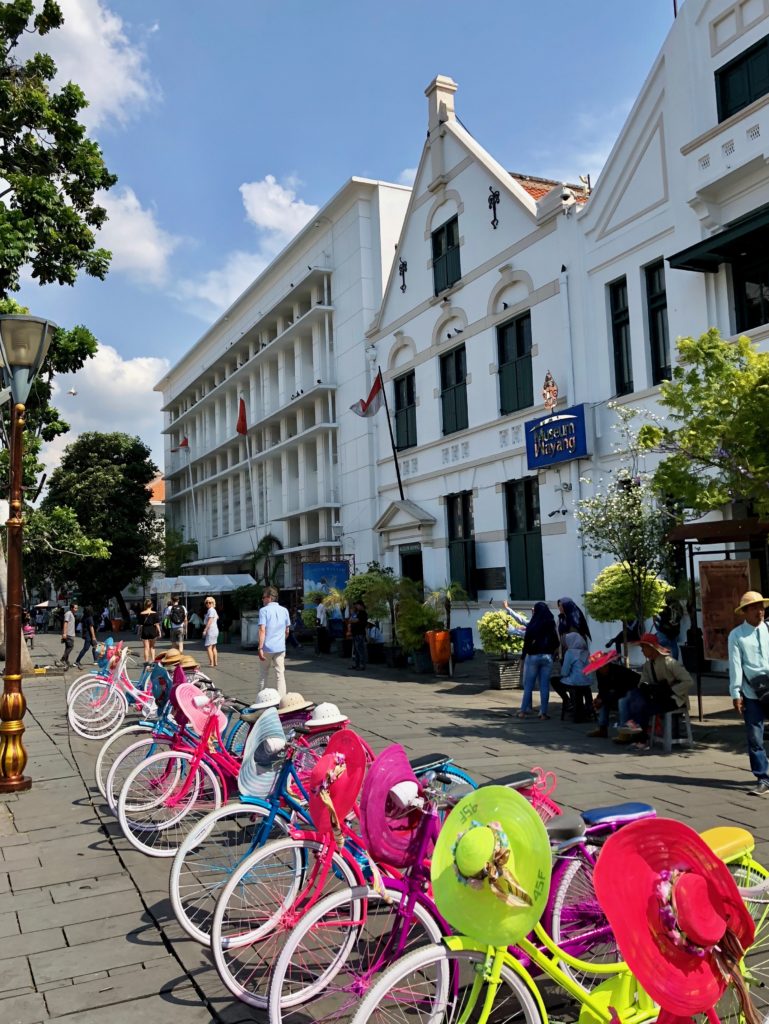 When the Boieng 777 Emirates EK356 from Dubai starts flying over Aceh at the northern end of Sumatra, it is still almost three hours to land in the capital. First indication of the Indonesian vastness; boundless nation of 17,000 islands in constant geological, economic and social metamorphosis.
A collection of beauties, stories and contradictions from the overwhelming megalopolis of Jakarta to the fragile marine eco-systems of the Raja Ampat of Papua in which the world's largest archipelago, enchants and fascinates through an extraordinary variety of landscapes and cultural heritage ranging from tribal rituals from the heart of forests to European customs introduced over the centuries. All accompanied by an unprecedented economic boom that is still evident in the capital, is distant light years in most of the rural areas; including rural villages around Yogyakarta. A fertile and volcanic area where the "natural" tofù is still produced in the countryside, according to ancient traditions.
One of the many memories of the first commercial exchanges of the seventh century established by the Kingdom of Srivijaya with China and India and followed by the arrival of the Arab merchants of Gujarat who started the spread of Islam. With the landing of the Dutch, however, begins an intricate colonial history that will mingle with Muslim, animist, Hindu and Buddhist habits with the latter three that after the expulsion from Java, will find exile and peace in Bali; the island of the Gods. More generally, the succession of peoples, religions and customs have created a cultural heritage sui generis, a unique gastronomy and atmospheres of rare elegance and refinement. Particularly tangible in architecture between dwellings resting on perfect waves or built next to fertile rice fields and bamboo pavilions camouflaged in the jungle in the presence of rivers and volcanoes. Suggestions of a journey of extraordinary visual and emotional impact told by twenty unique and memorable experiences that only Indonesia can offer.