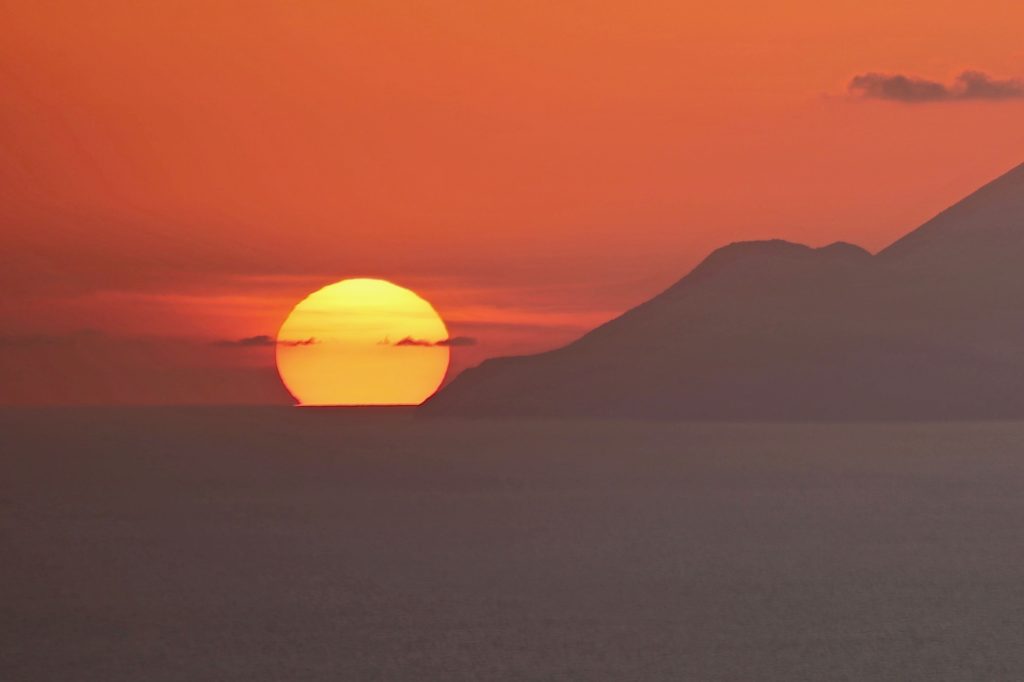 Sicilia. Aeolian Islands. Ideal and real set for tourists and artists. The Sicilian archipelago made of sun, sea, wind and fire is one of the most exciting summer docks. Starting from Salina and its lighthouse of Capofaro, symbol of the island, still active, silent guardian of the cliff overlooking the islands of Stromboli and Panarea, which is reborn in this month of July with the opening to hospitality, thanks to the project of recovery and valorisation entrusted – through a national tender – to the Tasca d'Almerita , the historic Sicilian family, owners of the wine estate and of the Locanda & Malvasia that bears its name: in the spaces originally occupied by the guardian housing, today there are six new rooms and suites. Dizzying.
To disembark at Lipari , the largest of the seven islands-mountains, and immerse yourself in its " Un Mare di Cinema " which returns from Monday (23 July) to the 35th edition organized by the Centro Studi Eoliano with a tribute at 21.00 to Vittorio Taviani with the film "Kaos" partially shot on the island on the music performed live by maestro Carmelo Travia. And until July 31 presents appointments and clapperboard with the main purpose of contributing through the cinema to the dissemination of a culture that enhances the sea of ​​myth and the Aeolian territory making it known beauties and particularities.
BACK TO THE FARO DI SALINA overlooking the splendor of the Aeolian sea and its twin "volcanoes", Didyme, which gave its name to the island in antiquity and today to the wine produced by the Tasca d'Almerita. The lighthouse tower is 12 meters high and its light is 56 meters above sea level with a nominal range of 18 miles (about 35 km) and is an example of industrial navigation archeology: the first official documents attesting to its existence they date back to 1882 when new lighting fixtures were used that came directly from Paris to a design by Henry Lepaute, a collaborator of Gustave Eiffel. Around the fifties, the lantern was moved to the position it now occupies.
In the wake of this enhancement project, the Micro Museum of the Sea and Malvasia was created, which tells, through a multimedia journey, the historical and cultural heritage that weaves the history of the island of Salina , its economic development based on the production of Malvasia delle Lipari and the development of the Marina through the lighthouses, which have always represented the strategic human settlement to protect the territory.