After nine years of work the world's longest new bridge was inaugurated in China . It is the one that connects Hong Kong with Zhuhai, on the Macau peninsula . With its 55 kilometers in length, it is the bridge of records.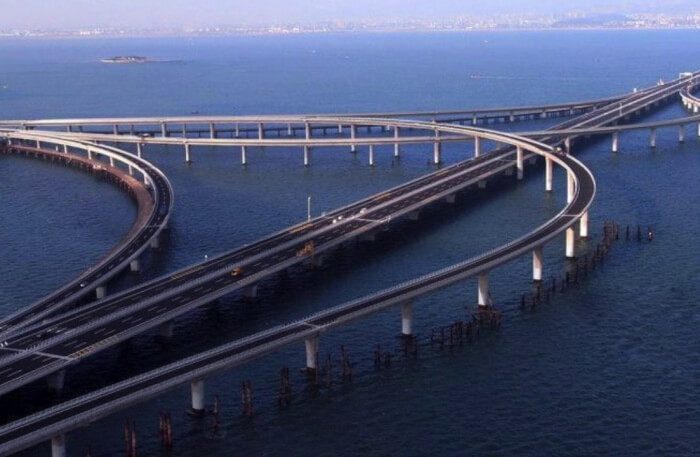 But this bridge is also impressive for other reasons. 400,000 tons of steel were used to build it, as much as would be needed to build 60 Eiffel Towers.
Furthermore, it is able to withstand an earthquake of magnitude 8 and the impact of a 300,000-ton cargo ship.
More than half of the bridge (30 km) is suspended on the Pearl River, but to allow the passage of ships, a part of the bridge about 6.7 km long plunges into the waters in an underwater tunnel that runs along two artificial islands.
This bridge, costing, according to Il Sole 24 Ore , over 15 billion dollars, will link together as many as 68 million people living in this area that will be called Greater Bay Area and which includes Hong Kong, Macao and nine other cities that will found in southern China.
So far, it took Four hours to go from Zhuhai to Hong Kong, with the new bridge taking 30 minutes.
A toll must be paid to access the bridge.
Some videos in this section have been taken from the internet, therefore evaluated in the public domain. If the subjects present in these videos or the authors had something contrary to the publication, it will be enough to request removal by sending an email to: team_verticali@italiaonline.it . We will cancel the video as quickly as possible.