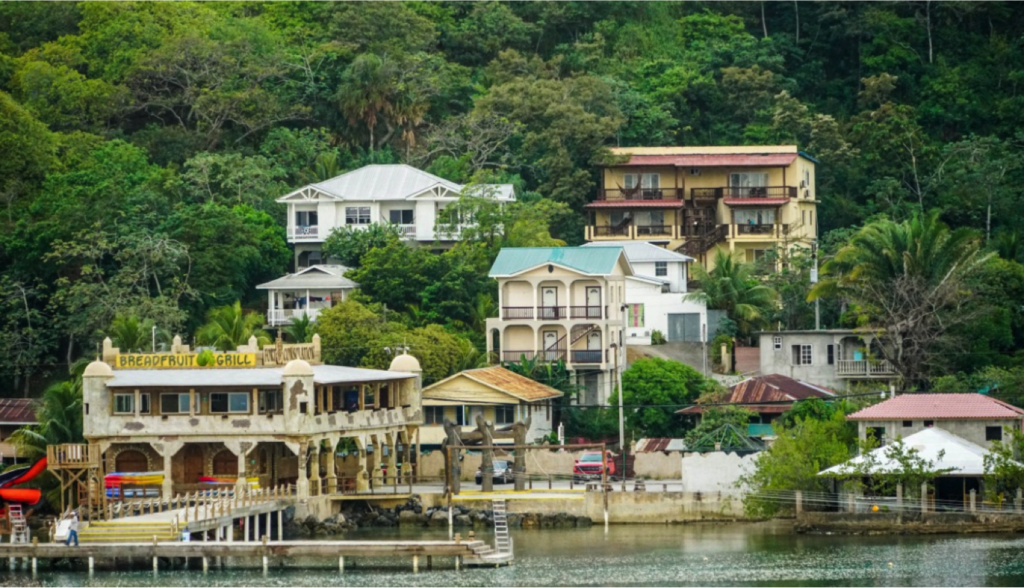 Honduras, generally stated as a violent country, is now becoming an enthralling backpackers' paradise. Despite the increased crime rates in Tegucigalpa and San Pedro Sula that hold back travelers, there are other worth exploring destinations in Honduras. You may visit even these cities and be ward off from danger taking some careful measures such as avoiding the night travel and solo travel and keeping an eye on the personal belongings. Even if traveling at night, take a radio taxi if you are in any part of Honduras. Unsafe areas are still away from tourist destinations. Any means of transportation in Honduras is safe for commuters and tourists.
The country is renowned for Mayan ruins, full of stone carvings, monuments, and stela. There are many worth exploring sites ranging from the archaeological sites, biodiversity species, and natural reserves to coastal lands, rainforests, and mountains.
Copàn Ruinas
Also known as Mayan Ruins, the archaeological site of the Mayan Civilization (Mesapatomian) is an UNESCO site boasting the charming complex of stone temples, hieroglyphic stairs, stelae, tunnels, museum, and altars. This serene and tourist friendly destination is dotted with white abode houses floored with cobbled stones. As the complex is nestled by a green valley, wildlife like sloths, macaws, and large parrots may be seen. Temples 11 and 16 are the western and eastern courts of Copàn empires. The ornate sculpture in the Great Plaza looks great with headdress and scepter. The court in the Great Plaza is the second largest in Central America. The underway system of tunnels consists of tombs, aqueducts, and bath spaces. The sculpture museum depicts the remains of the Rosalila Temple.
The Bay Islands
The archipelago has three significant islands such as Guanaja, Roatán, and Utila. Roatán is the largest of them and known for snorkeling and diving sites with coral reefs and volcanic clefts. Mary's Place stands out for the deep scuba dive site with spectacular reefs and volcanic crevices along the way. Besides crabs, turtles, and shellfish, marine dwellers like chubs, wrasse, and lobster may be found here. Arch's Iguana Farm is a marine life sanctuary in French Key that has a massive collection of iguanas, lizards, blackfin snappers, and tarpoons. You may explore places such as Jade Seahorse, Mangroves, Pumpkin Hill, Aladdin's Cave, Gunters Driftwood Gallery, and Utila Art Space in Utila. They are the stunning gardens, mangroves, a beach formed by volcanic eruption, a spooky and slippery cave with stalagmites and stalactites, a gallery having driftwood and fine arts, and an adventure center with art, sculpture, and music workshops.
Pico Bonito
It is the national park in La Ceiba having stretches of tropical rainforests, dry forests, a scenic bridge across the Cangrejal River, and trails along the hills and valleys. Many lodging facilities and guided hiking tours are available.
San Pedro Sula
This is the best place in Honduras having a glut of natural and cultural charms like biodiversity, mountains, plush parks, and museums. Angeli Gardens is a nature adventure center with a restaurant with great views of hilltops and flora founa. Here you can go for hiking along the suspension bridge and mountains. You can easily get on to El Cusuco Forest Park, Lake Yojoa, Pulhapanzak Waterfall, and Omoa Fotress from here.
Tegucigalpa
This bustling city sits in a valley encircled by mountains and is known for Spanish colonial architecture. You may explore some artistic buildings in the form of majestic monuments, museums, cathedrals, and cultural centers. The Central Plaza has a large baroque cathedral surrounded by beautiful gardens of the Morazán Park, a fountain, and palm trees. The square has a sophisticated altar of gold and silver.
Honduras is actually a tranquil place with many tourist-friendly attractions. Having taken some precautionary steps, you will certainly have a perfect getaway in Honduras